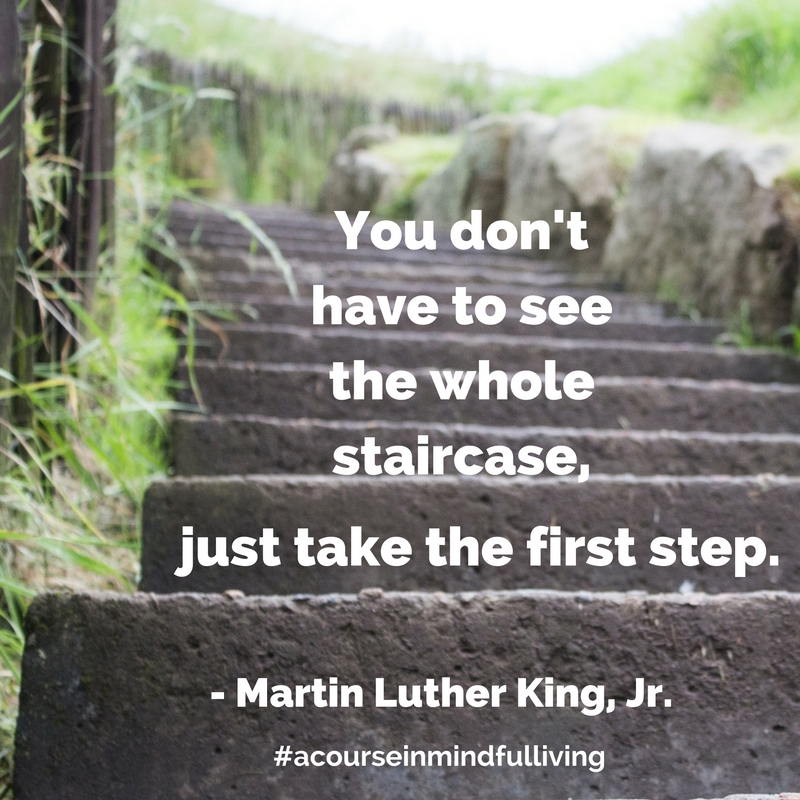 Winter, especially after the holidays, can leave us feeling a bit down, overwhelmed, and stressed. When we're in that state of mind, we tend to see things through a negative lens which, if left unchecked, can result in us getting caught in what I call a "depressive loop."
If we look toward the future with a negative lens it can really sap our motivation to make any progress toward a more fruitful and positive future. After all, if we're anticipating the worst, what's the point in even trying? This is major fruit for procrastination too.
Feeling depressed also lights up the avoidance circuits in the brain. Thoughts like "What's the point?" or "Who cares?" arise and we experience a feeling of disengagement from life.
Mindfulness is about being aware of the lens we're wearing when looking at life so we can be more intentional. It allows us to take a step back and acknowledge that these negative thoughts of ours are just that – thoughts, NOT facts.
In my book, Uncovering Happiness, I explore a handful of natural anti-depressants that live within every one of us. Martin Luther King, Jr. also had some wise words for us about this:
"You don't have to see the whole staircase. Just take the first step."
This piece of wisdom has been shared in so many different ways. Perhaps the most famous being "The longest journey begins with a single step," which was attributed to Lao Tzu.
Next time you're feeling overwhelmed and barraged by negative and unhelpful thoughts, try keeping MLK's or Lao Tzu's words in mind.
Let's face it – there are times where it's a success to simply take a shower or get out of bed. That is a single step. And it's important to recognize it when you make one.
For example, I occasionally ride a single speed bike over a hill in my neighborhood. There is a substantial difference in how I feel about the act when I do it while looking up at the hill in front of me, engaging thoughts of disbelief at how much of the hill there is left to go versus when I'm simply focused on moving one pedal at a time (I time the pedals with my breathing). When I focus on the individual pedal movements, it seems like much less effort and I'm at the top of the hill before I know it!
Focusing on that single step makes situations seem less daunting and can motivate you toward action so you get the engines going again, which is sometimes all it takes to free yourself from the depressive loop that we've all been stuck in at some point.
Dr. King also said:
"Darkness cannot drive out darkness; only light can do that. Hate cannot drive out hate; only love can do that."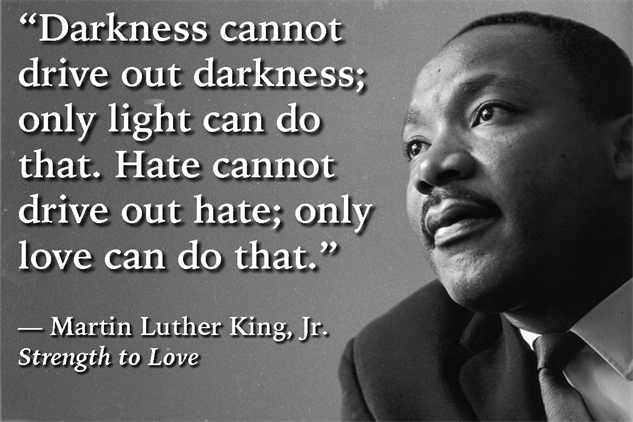 So, take a leap of faith that your thoughts aren't facts, remember to breathe, and take that first step back into engaging your precious life. This is an act of self-love. Always be on the lookout for what might be good, right now. In the end, you're likely to be thankful you did.