Bring simple and profound messages of mindfulness and compassion
into your daily life and train your mind to
live with greater contentment, calm and confidence.
---
With Mindful Living 365 you'll be more supported to
make mindfulness a real source of strength and balance in your life.
---
Structure of the Program
Each day of Mindful Living 365 is created with daily inspirations and practices to give both beginners and experienced mindfulness practitioners the best support in making mindfulness a real part of their lives. Here is a sample of a few of the keys that are covered during Mindful Living 365:
Optimal way to get started
Short mindfulness practices
Self-compassion
Compassion
Forgiveness
Gratitude
Generosity
Acceptance
Natural anti-depressants
Joy
Connection
Confidence
---
The science is clear on the impact of mindfulness and some kind of daily practice is the key. Mindful Living 365 gives you the inspiration, support and practice to make mindfulness come to life.
Benefits of Mindful Living
Focus Better
Reduce Stress
Lower Blood Pressure
Experience Greater Calm and Peace
Be More Content and Happy
Pay Attention to What Matters
---
As the 15th Century Indian Poet Kabir said,
"Wherever you are, that's the entry point."
Let this be your entry point.
Enter your name and email below to be notified when this course is open for registration.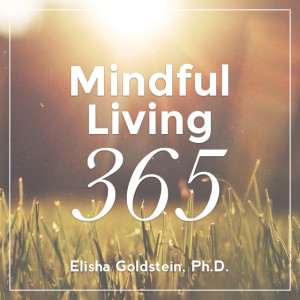 Start Your Mindful Revolution
Here's what you'll get today:
One daily inspiration to cultivate mindfulness in your life.
Wake up every day being inspired and clear about what you need that day in order to deepen mindfulness into your life.
You can try this on your own, or it can be fun to do with friends. Let others know what you're up to and see the ripple effects of a group doing Mindful Living 365 together. Share it:
---
Testimonials
"These words have helped me so much."
"I follow you every morning, and enjoy having you set the mood for the day."
"In a world of go go go and more more more one truly gets stuck in autopilot these moments help to keep bringing one back to the now!!"
"Loving it!"
"The [Mindful Living 365] I receive from you each morning helps me stay in the moment through out the day. In that moment I always sense God with me and when I choose I sense nature's sounds, smells and colors."
"These emails help me each day."
"I personally benefit and share your wisdom with my psychotherapy clients. These emails are with me everyday and are also a significant component of my life."
---
We are asking people to reflect on their experiences here to let us know how it's going. Feel free to post about how you are bringing mindfulness and compassion into your daily life, or write about it on your own blog. Comments here are welcome from anyone.