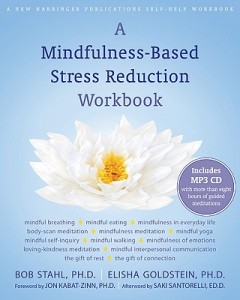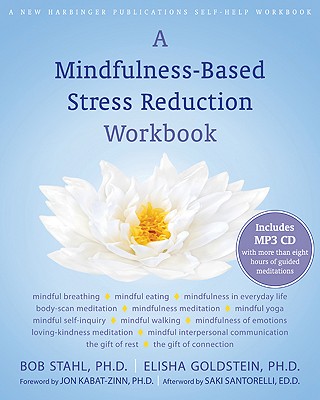 Stress and pain are nearly unavoidable in our daily lives; they are part of the human condition. This stress can often leave us feeling irritable, tense, overwhelmed, and burned-out. The key to maintaining balance is responding to stress not with frustration and self-criticism, but with mindful, nonjudgmental awareness of our bodies and minds. Impossible? Actually, it's easier than it seems.
In just weeks, you can learn mindfulness-based stress reduction (MBSR), a clinically proven program for alleviating stress, anxiety, panic, depression, chronic pain, and a wide range of medical conditions. Taught in classes and clinics worldwide, this powerful approach shows you how to focus on the present moment in order to permanently change the way you handle stress. As you work through A Mindfulness-Based Stress Reduction Workbook, you'll learn how to replace stress-promoting habits with mindful ones-a skill that will last a lifetime.
---
What People Are Saying
Named one of "12 Essential Books on Mindfulness" by Omega (September 19, 2014)
"Bob Stahl and Elisha Goldstein have done a great job in making the art of mindfulness and its cultivation through MBSR practices accessible to a public readership at a time when interest in both is rising exponentially in our society due to the increasing stress and speed and anxiety of our lives. A Mindfulness-Based Stress Reduction Workbook will be a valuable resource for all those wishing to develop and / or deepen an embodied practice of mindfulness to heal body and mind, and to restore a degree of sanity, balance, and delight to their lives and relationships." —Jon Kabat-Zinn, Ph.D., Author of Full Catastrophe Living, Wherever You Go There Your Are, Coming to Our Senses, Arriving at Your Own Door, Everyday Blessings
"Bob Stahl and Elisha Goldstein have woven an inspiring tapestry of illuminating insights and practical exercises that can transform your life even help you build a stronger brain. Inspired by their work as teachers of the research-proven Mindfulness-Based Stress Reduction Program, the authors have provided a step-by-step approach to bringing this scientifically grounded approach into your daily life. Mindfulness has been demonstrated to effectively help us live with less stress, fear, and anxiety and to cultivate more ease, connection, and well-being in our lives. This Workbook makes mindfulness understandable and offers a carefully laid out plan to achieve a healthier and more meaningful life. There is no time like the present to bring these pearls and practices of wisdom into your life. Why not start now?" —Daniel J. Siegel, M.D., Author , Mindsight: the New Science of Personal Transformation, The Mindful Brain; Co-Director, UCLA Mindful Awareness Research Center; Director, Mindsight Institute
"This is an excellent systematic, helpful and practical workbook. Doing these practices brings many blessings – they will reduce your stress and truly transform your life." —Jack Kornfield, Ph.D., Author of The Wise Heart, A Path with Heart, After the Ecstasy the Laundry
"I found this workbook to be informative, helpful, and user-friendly. It is filled with pragmatic tools to keep the practitioner on track and would be a benefit to all who read it." —Sharon Salzberg, Author of Lovingkindness, A Heart as Wide as the World, Faith
"The biggest challenge for any do-it-yourself course is to include exercises that people will actually want to stop and do. In A Mindfulness-Based Stress Reduction Workbook, the exercises are skillfully introduced along with spaces that remind the reader, 'This part is up to you to do now!' I think readers will start practicing immediately with confidence that will show results." —Sylvia Boorstein, Author of Happiness Is An Inside Job: Practicing for a Joyful Life. Its Easier than You Think, That's Funny, You Don't Look Buddhist, Don't just Do Something, Sit There.